As seen on:








Elite Level

Recovery & Performance.
HotRock combines intense heat and deep tissue massage to increase blood flow to sore muscles and joints, providing at-home relief and relaxation when you need it, where you need it.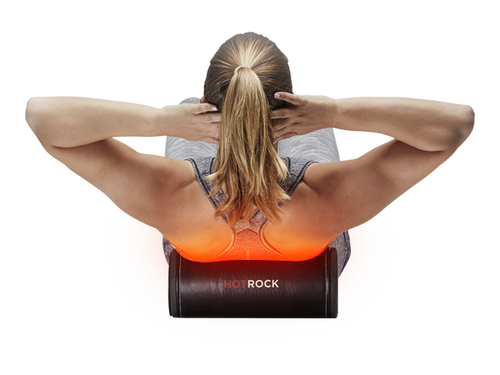 Real Reviews. Real Recovery.
As a pro athlete, my body's health is critical to my performance and my livelihood. I highly recommend HotRock for any athlete looking to improve mobility and recovery from intense training. Plus, it just feels really good!
Landen Lucas Professional Basketball Player & Former Kansas City Jayhawk
HotRock helps me improve mobility around my hips and knees. As a triathlete, mobility is critical for proper mechanics of running, swimming, and biking. The heat is soothing and combining it with foam rolling works amazingly well.
Jeremy Weinman Amateur Triathlete
I participate in intense activities doing CrossFit. The HotRock is great because not only does the foam get deep into my muscles, but it also delivers intense heat at the same time. This helps me relax after my workouts and eases the soreness.
James P. CrossFit Athlete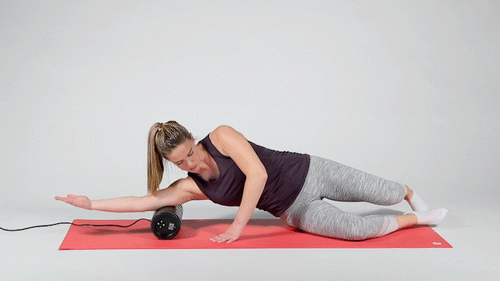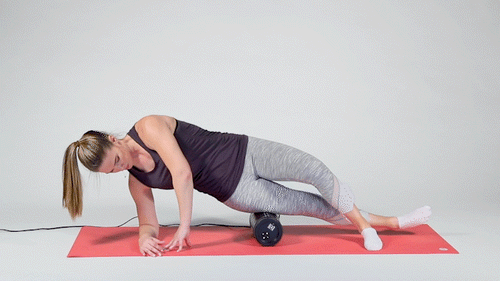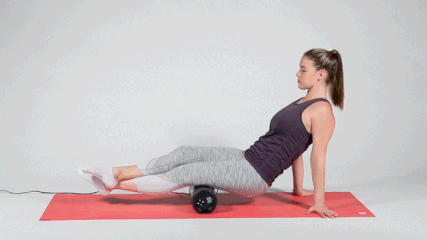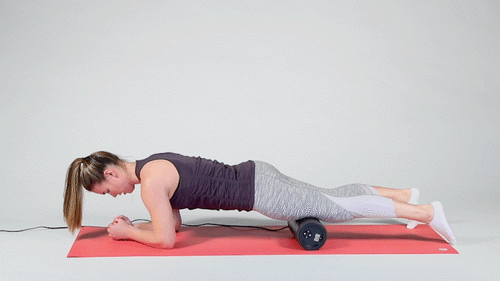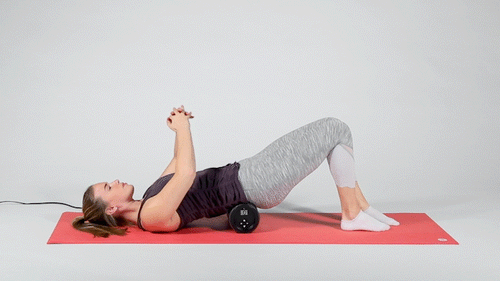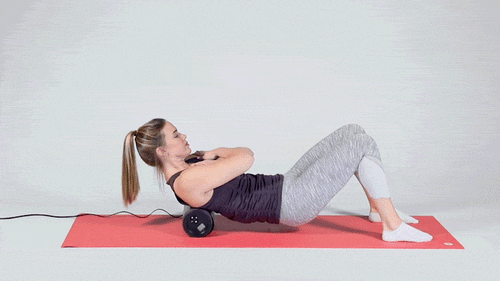 HotRock helps combat: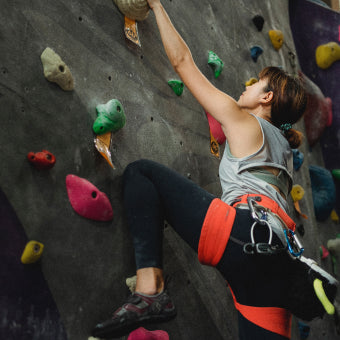 Long recoveries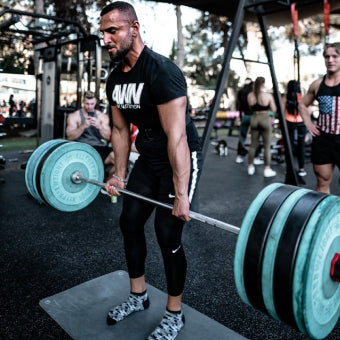 Muscle soreness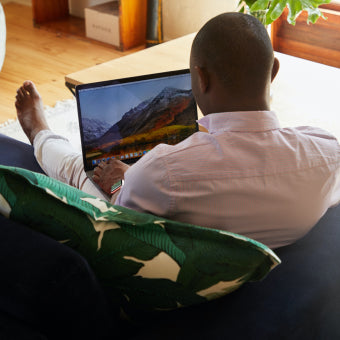 Aches and pains working at home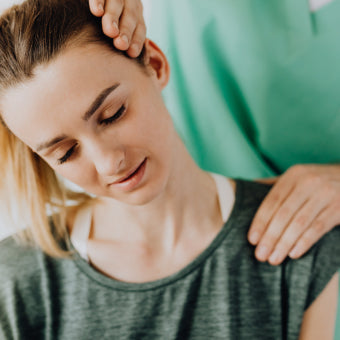 Injured tissues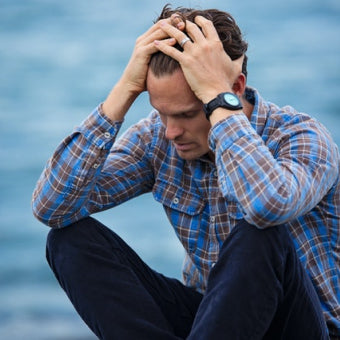 Stress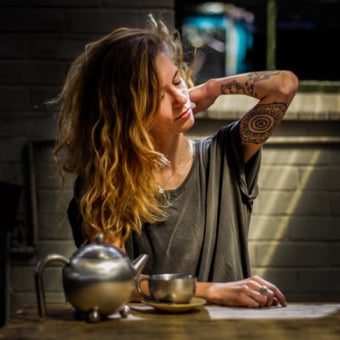 Chronic pain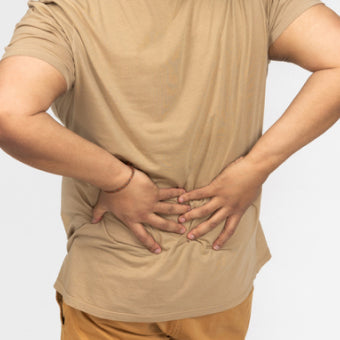 Sciatica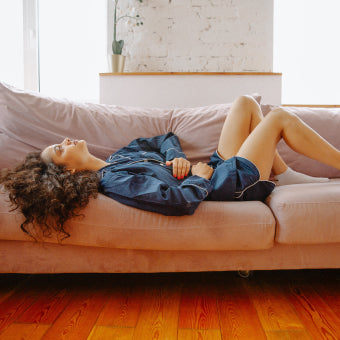 Discomfort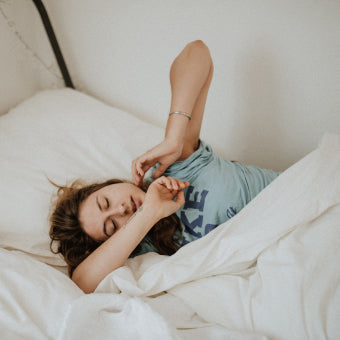 Neck pain
Designed by experts in Physical Therapy.
"As an Orthopedic Manual, Manipulative Physical Therapist of 23 years, I created HotRock to perfectly blend intense heat and deep joint and soft tissue therapy."
- Dr. Tony Rocklin PT, DPT, COMT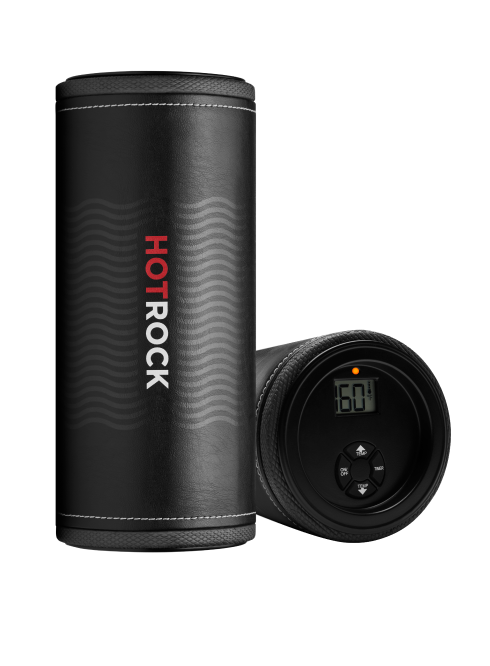 SmartWire Technology
HotRock's Enterprise SmartWire technology reaches maximum temperature in 5 minutes and heats up to 175°F.
Dual-core Body
The multi-layer design of ABS plastic and EVA foam provides the perfect balance of deep pressure to improve recovery.
One-Touch Controls
Get precise temperature and timer controls on the easy-to-use LCD control panel for a custom foam-rolling experience.
Reach up to 175 F in 5 minutes or less.
With Enterprise SmartWire Technology.

Get soothing heat at precise temperatures, in 5 minutes or less. Unlike microwave-heated rollers, HotRock's heated core is engineered to get hot and stay hot:

Accurate Temperature — Advance design for precise temperature control with no hot spots or dead zones.
Automatic Shut Off — HotRock can be programmed to shut off between 30-90 minutes after use.
Extra Long 9ft Cord— Simply plug in HotRock to an outlet to get immediate, long-lasting heat.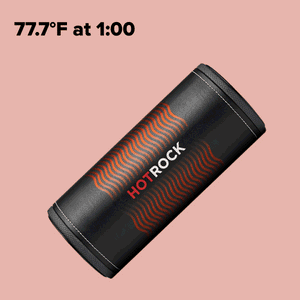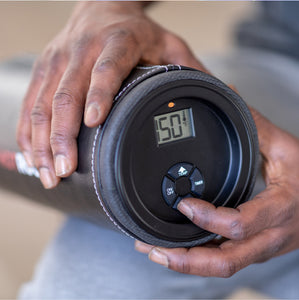 Intuitive LCD control panel.
Control HotRock with 4 buttons.

On/Off Button — Watch the orange LED indicator light when HotRock heats up.
Temperature Control — Select temperatures in 10°F increments between 110°F - 175°F.
Timer Control — Set the timer in 10-minute increments to time your HotRock through your whole routine.
At-home heated muscle recovery.
Get fast-acting thermotherapy benefits and effective deep massaging to relieve sore tissues from sitting all day or extreme workouts.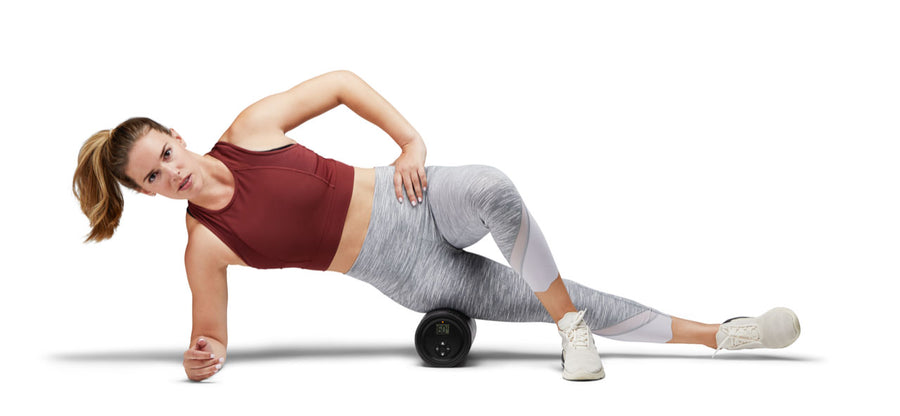 Speed up recovery with soothing heat.
Therapeutic heat improves blood flow for better mobility, less pain, and incredible relaxation.

Thermotherapy increases circulation to bring in more oxygen and nutrients and eliminate metabolic waste and injury debris for faster and better healing.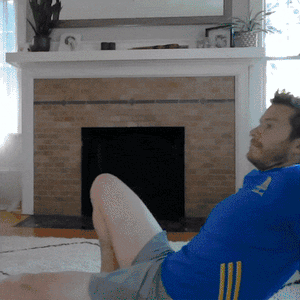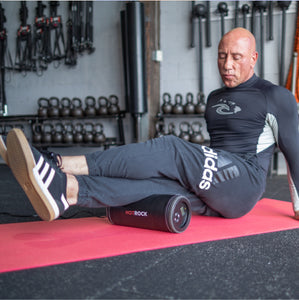 Find relief from daily aches and pains.
Relieve pain, warm up muscles, and reduce soreness with the perfect balance between pleasure and pressure.

HotRock provides pain relief, increased mobility, and accelerated injury recovery to the sore tissues that come with daily activities like prolonged sitting or to help speed the recovery of aches from intense physical activity.
Featured on:

To keep it simple: heat matters! The greater the temperature, the greater increase in blood flow, bringing in more oxygen and nutrients while flushing out any debris from injury.

I'm not sure what will cure you of the drive that made you do CrossFit in the first place, but at least your lower back will thank you.

Microwave-heated rollers lose heat. HotRock heats up and maintains its temperature in less than 5 minutes.

Soothing heat will warm up the muscles to effectively work out knots or tension in less time than ever.

It is the world's only physical-therapist-approved foam roller that delivers intense heat to relieve sore muscles and boost athletic performance.

Plenty of athletes and regular people use foam rollers to recover faster and deal with pain. The HotRock foam roller takes it to the next level.

The HotRock foam roller can improve your performance, increase circulation, and relieve your stress.

Both heating pads and traditional foam rollers soothe achy muscles, so when they're combined, your body gets a one-two punch.








Trusted by athletes.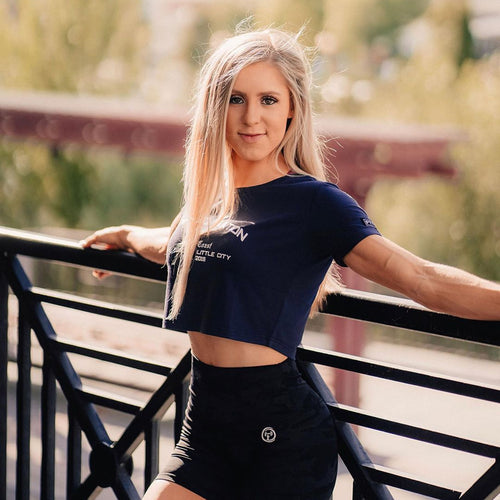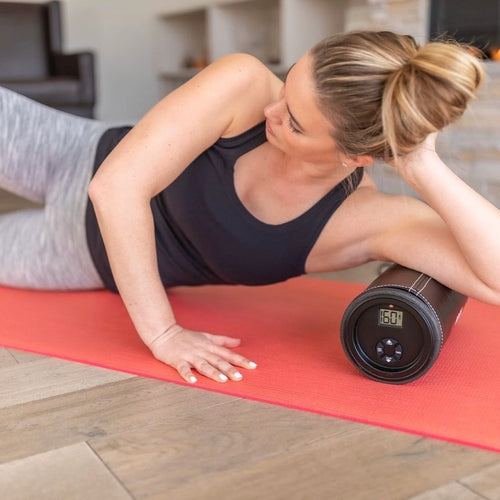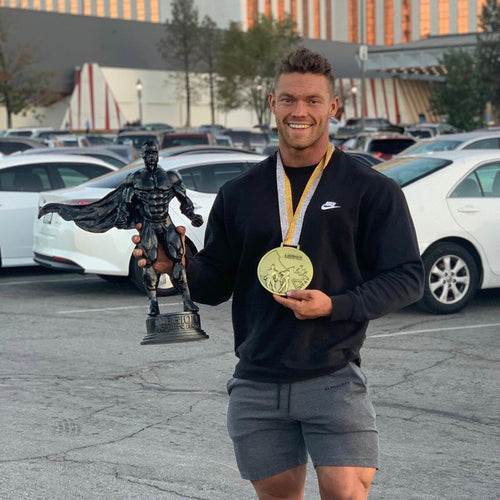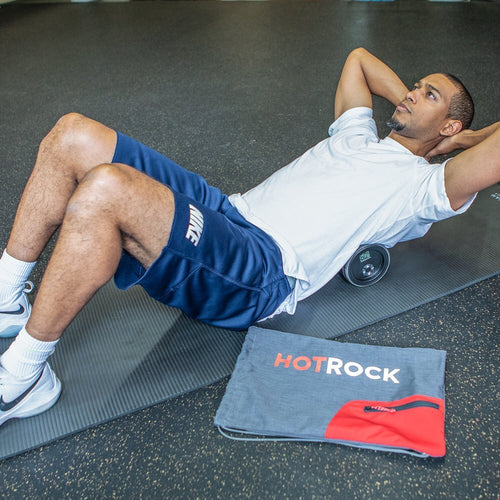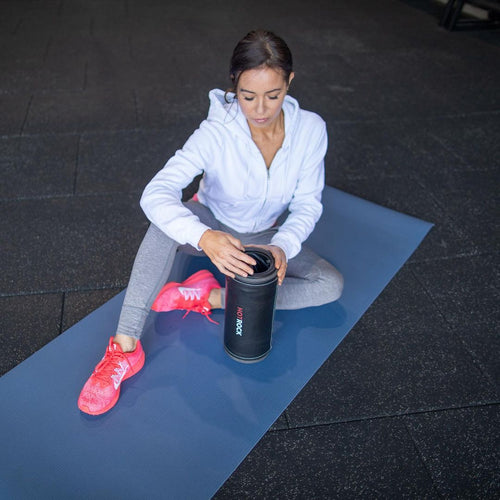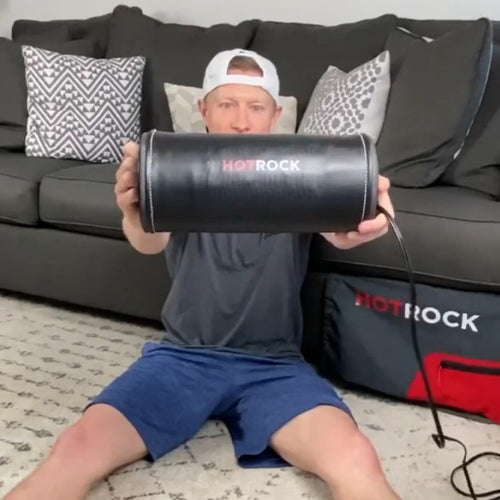 HotRock FAQs
Over 90% of people who use foam rollers are in their living room, workout area, or a facility...always near an outlet anyway. Other heated products that use batteries can only get up to 115-120 deg F AND it takes 20 minutes to get there. It is really disappointing. HotRock gets to 175 deg F in 5 minutes! It gets super hot, super fast with no waiting around. To have a battery with today's technology achieve the same performance as HotRock, it would cost an extra $100 just for the battery alone.. Why have the customer pay that extra money when 90% of the time, they won't even need it? For those coaches or trainers that want to use on the track, there are batteries available for purchase.
Simply remove it from the packaging, plug it in and press the power button. Set the temperature and it will be ready to go. For those who want to exceed 160 deg, up towards 180 deg, simply set for 160 and place inside the SpeedHeat carrying case or wrap in a blanket for 4-5 minutes. You can adjust the temperature up and down as desired for that part of your body.
HotRock uses Enterprise SmartWire Technology which provides the safest and most accurate system for temperature control. Enterprise wires wrap around the internal layer of the foam roller to provide intense, consistent, and safe heat to the user. If HotRock were to ever malfunction and overheat, the insulation between the wires would melt at the safe point and it would short out preventing any type of accident. Simply put, it cannot overheat!
Yes! Heat is constantly expelled by HotRock. You can increase the surface temperature (what you touch) by wrapping HotRock in a blanket or in our thermal-lined SpeedHeat bag to get your HotRock hotter, faster. Head's up! The temperature gauge reports the internal heat from the wire and not what you actually feel. It takes about 10 minutes for the internal temperature to reach 175°F - but you'll feel that level of heat much faster.
What your body can take from heat or deep tissue massage is personal. Some people can handle higher heat for longer than others. It's important to get a feel of what temperature seems to work for you. We recommend using lower heats for more sensitive areas like the thighs or glutes and a higher temperature with more resistant and stubborn areas like the back & spine.
HotRock is a tool that provides deep myofascial release with intense heat to increase blood, oxygen, and nutrients to your tissues, decrease pain, improve range of motion and flexibility, decrease muscle spasms, help with headaches, decreases lactic acid and metabolites after a big workout, reduces post-surgical edema and adhesions, decreases stress and overall, just feels really good!
HotRock is the first foam roller in the world that uses Enterprise 'SmartWire' technology that also creates intense heat, controlled by the user.
The outer sleeve is removable for cleaning if needed, but the marine vinyl wicks away moisture, sweat, or water and can be easily cleaned with a small towel if desired. In the future, we will be offering other sleeves of your favorite sports team or a cool design that you can add to your HotRock.
Our Enterprise SmartWire Technology provides the safest and most accurate system for temperature control. Enterprise wires wrap around the internal layer of the foam roller to provide intense, consistent, and safe heat to the user. Seven safety and control systems provide checks and balances to the program. If HotRock were to ever malfunction and overheat, the insulation between the wires would melt at the 'safe point' and it would short out to prevent an accident. It can't overheat and is safe!
We built HotRock to be used by the toughest and largest professional athletes in the world from the NFL to the NBA. HotRock has been tested with 300 lbs. individuals with success. These athletes expect the best and HotRock lives up to these standards. Watch our video testimonials with pro athletes talking about it.
Yes, HotRock comes with a 1 year all parts and labor warranty. If you are not satisfied with HotRock for any reason, you have 30 days to return HotRock, undamaged with all of its original parts and packaging to us. After we evaluate that it is fully functioning, we will refund your purchase price. We really believe that you are going to love it!
HotRock technical specifications.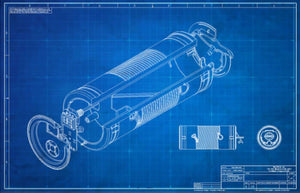 Dimensions
12.75" Long x 5.375" diameter
Voltage
120 AC at 60hz
Watts
87W
AC Power
Ensures continuous heating and precise temperature control
Temperature
Adjustable range from 110° - 175°F
Power Cord
Integrated Storage for the 9-ft AC power cord
Display
LCD with accurate temperature simulation
Timer
Adjustable automatic shut-down timer
Heating
Patented "Enterprise SmartWire" heating elements
Safety Stands:
Wire break detection
Hot spot detection
7 layers of Safety
Weight
2.55 lbs.